Super Convenient. Never interrupt your schedule
SAFE face to face Tax Services in an increasingly digital world
You have an option to reach a CPA 24/7:
personIn Person.
Phone.
email Email.
contact us
ABOUT COMPANY

Inquire to learn more about our referral programm.
Make Money. Get Your Taxes Done Free
our Company
Contact us
All while helping your family friends and co-workers.

Putting Together the pieces of your online presense
Get Found
Convert
Retain
OUR COMPANY
our sevices
Consult with CLloyd Group to build your business on web
Craig's goal is to deliver exceptional tax and financial guidance throughout the year by providing value-added services and being responsive to his clients' needs.
CLloyd Group was founded by Craig A. Lloyd to bring superior professional service to individuals and small businesses without the huge price tag. From his experience with a large public accounting firm and local tax office, Craig realized the major concerns with his employers' clients were lack of attention and expensive invoices.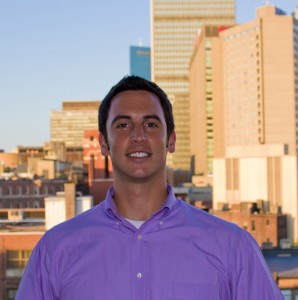 Craig took the time to explain different tax strategies for my situation. In prior years I would try to file my taxes myself but wasted so much time and still never really felt comfortable with the results. The fees were very affordable for the quality of work I received and it was well worth the piece of mind.

My situation was very complex and Craig knew the right steps to take to find a solution. I was on a tight deadline and everything was handled in a timely manner. Craig also provided valuable advice for moving forward. I plan on working with him in the future on various ventures.

Craig helped us get organized to file and report our taxes for the current and previous years. We received the attention and advice we needed to prepare our schedules and file accordingly. He was very helpful during this time of need and remains helpful to prevent any future issues.

The advice we received was very helpful and accurate. Craig gave his full attention to my issue and was truly concerned about the outcome. Response time to calls/emails was excellent. I would recommend him to anyone seeking tax services.

I received excellent customer service and advice about my taxes for less than H&R prices which I paid the previous year. I couldn't be more pleased. I wish I went to CLloyd Group earlier.

I was very pleased with the service and advice I received. Craig is a true professional and the prices are much less than competitors. I have made several referrals to Clloyd Group and will continue to do so.

Craig was very understanding of my situation and was very professional. He took the time to explain and educate me on the policies and procedures so there were no surprises. I would recommend him in the future!

"Craig helped me file several years of taxes. The process was painless and well worth the investment. I would have paid for his services just for the peace of mind of knowing that my books are in order. As it turned out, I would have greatly overpaid if I filed by myself; Craig's fee was covered several times over by the amount that I saved by working with him. To top it off, Craig was professional and a delight to work with. I will certainly be using his services again in the future."

Craig assisted us with the formation of our LLC as well as the necessary annual filings. I was very impressed with his professionalism. We were also able to receive a helpful analysis of tax issues that may arise when expanding the company to California and Nevada. This information was very valuable to our move.

I have never been treated better by an accountant. My situation was quite complex and was handled appropriately.

Thanks to Craig Lloyd's help, I managed to avoid paying huge fees to a larger company. I received personal advice from Craig which guided me in the right direction, allowing me to make the best decision. He clearly had my best interest in mind, and I am truly grateful for his assistance.

Craig was on top of everything and extremely organized. The whole process ran quite smoothly. The price of the service was very reasonable and well worth it.

Craig really impressed me with his professionalism. He was prompt, courteous, and knowledgeable. He stayed with me until the job was done.